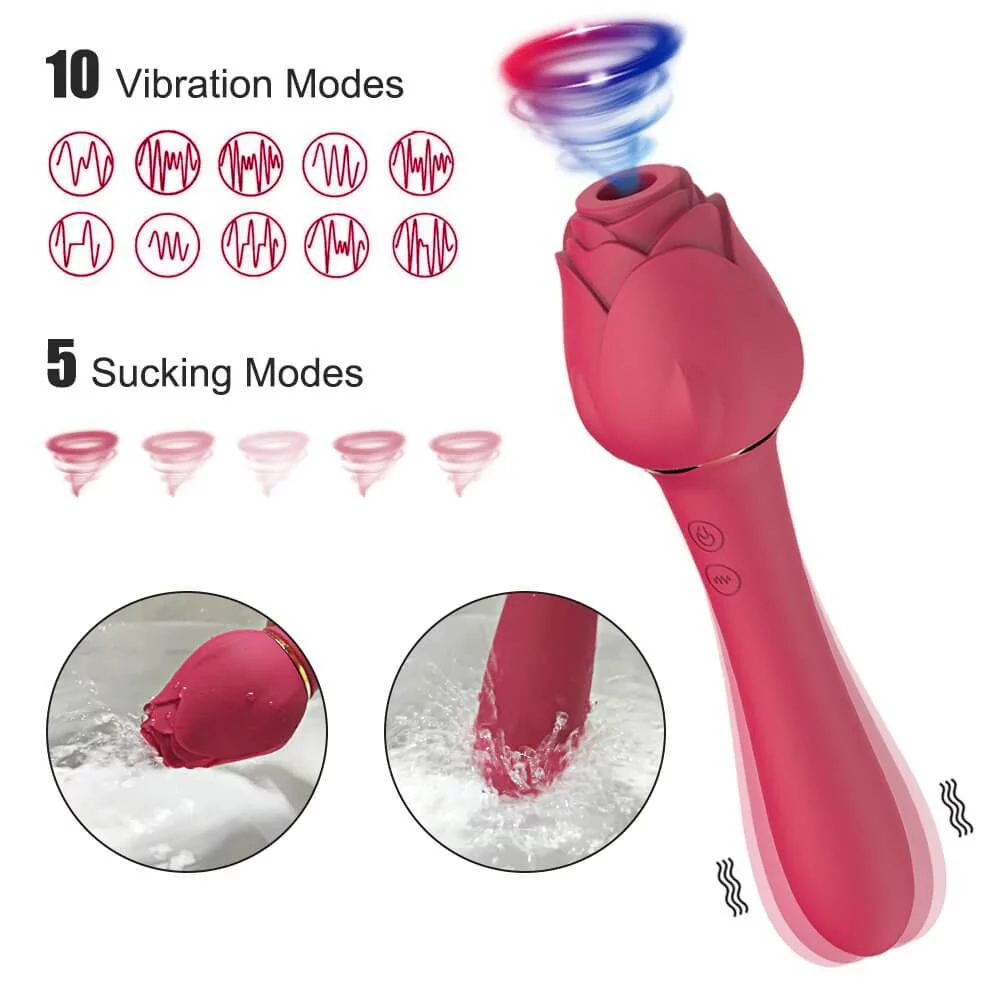 Rose Clit Sucker Features
2 in-1 Clitoral sucking /vibration dual stimulation:
It can be used as a vibrating dildo and clitoral stimulator. Half of it takes you to experience the pleasure of traditional sex, and the other takes you to feel the stimulation of the clitoris to meet your every need.
Clitoral sucking rose vibrator:
When the clitoral vibrator surrounds your clitoris and nipples, you can feel the unique rose-shaped sucker concentrate the power on your clitoris and nipples. The smaller rose petals can stimulate more accurately to the clitoris and g-spot!
With various powerful vibration frequencies and sucking modes, there is always a mode that allows you to experience the fun of an orgasm.
Vaginal dildo vibrator:
A vaginal vibrating dildo is made of non-toxic and harmless silicone. It is very soft, smooth, small, and easy to carry. The most important is that it can easily stimulate your g-spot.
Quiet:
It uses a tranquil motor to minimize the noise. Even the neighbors or roommates who live next to you cannot detect the noise you make when you use it (of course, you need to control the screams you make)
Daily waterproof, easy to clean, rechargeable:
You can use it in the bathroom, don't worry about leakage; rinse with water after use and keep it dry; equipped with a magnetic USB charger, so it is not easy to damage, allowing you to experience high-quality shopping.