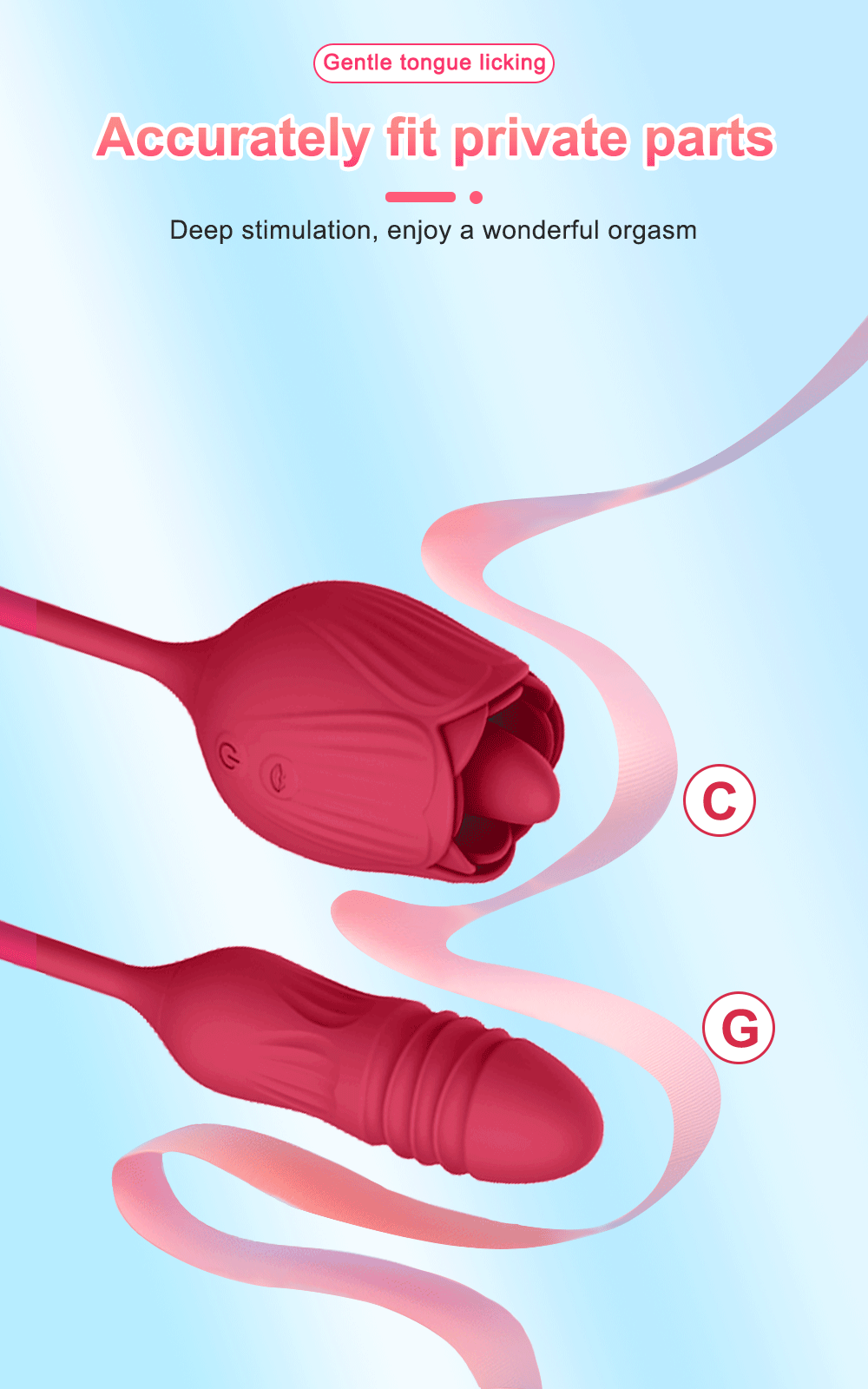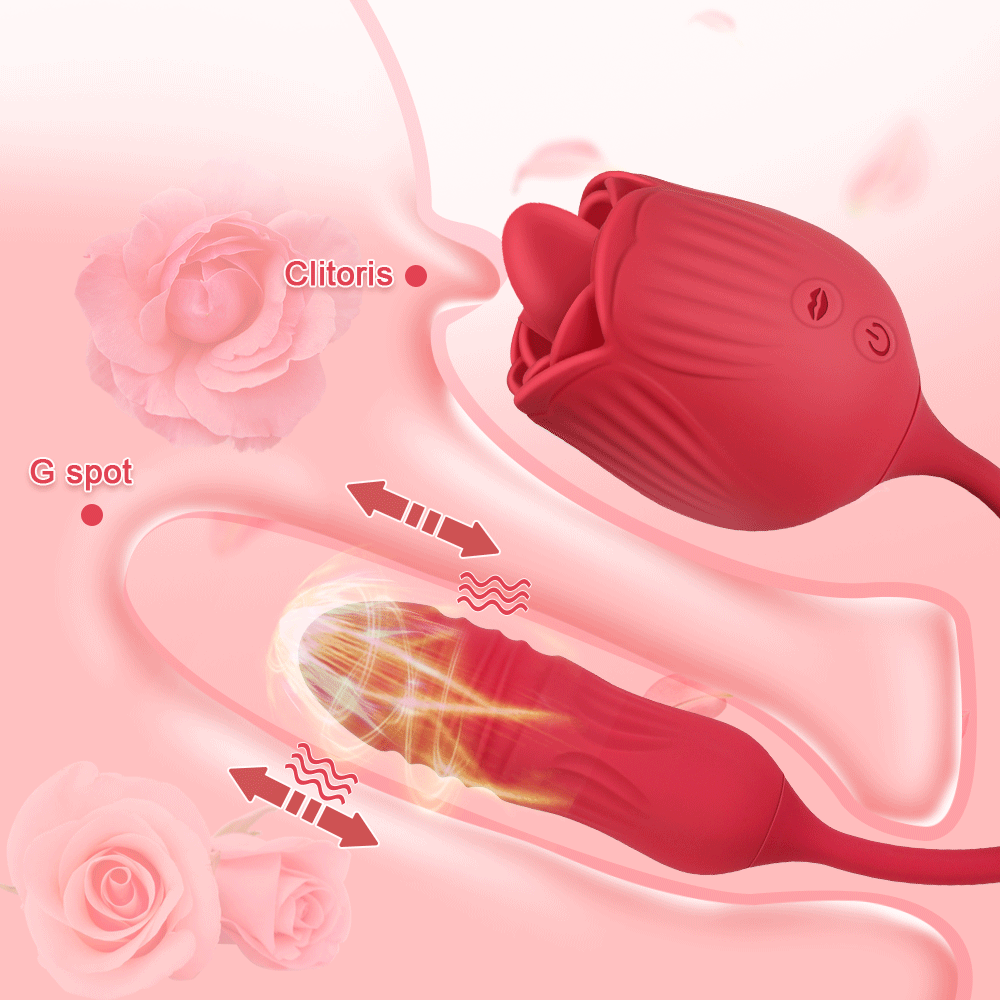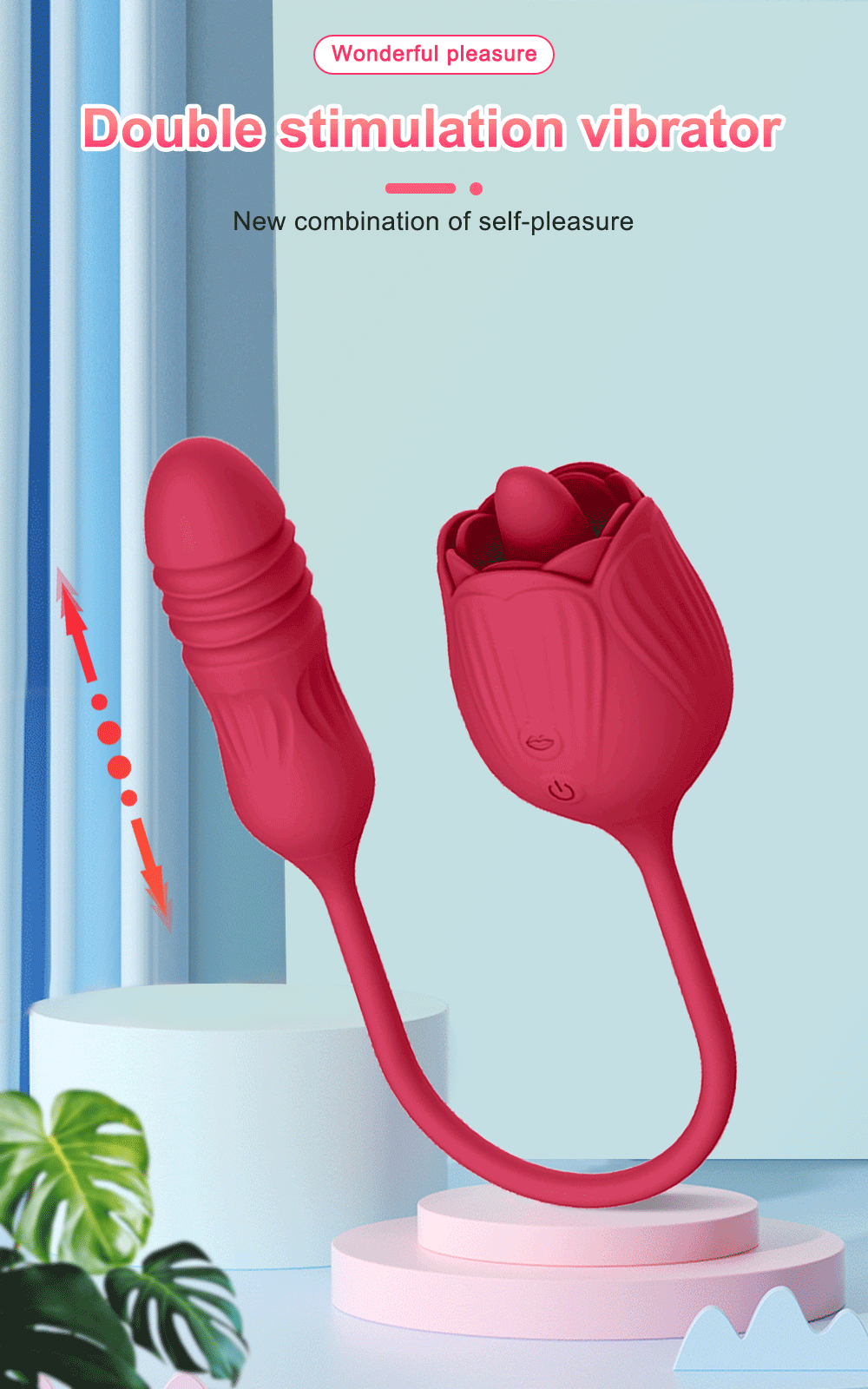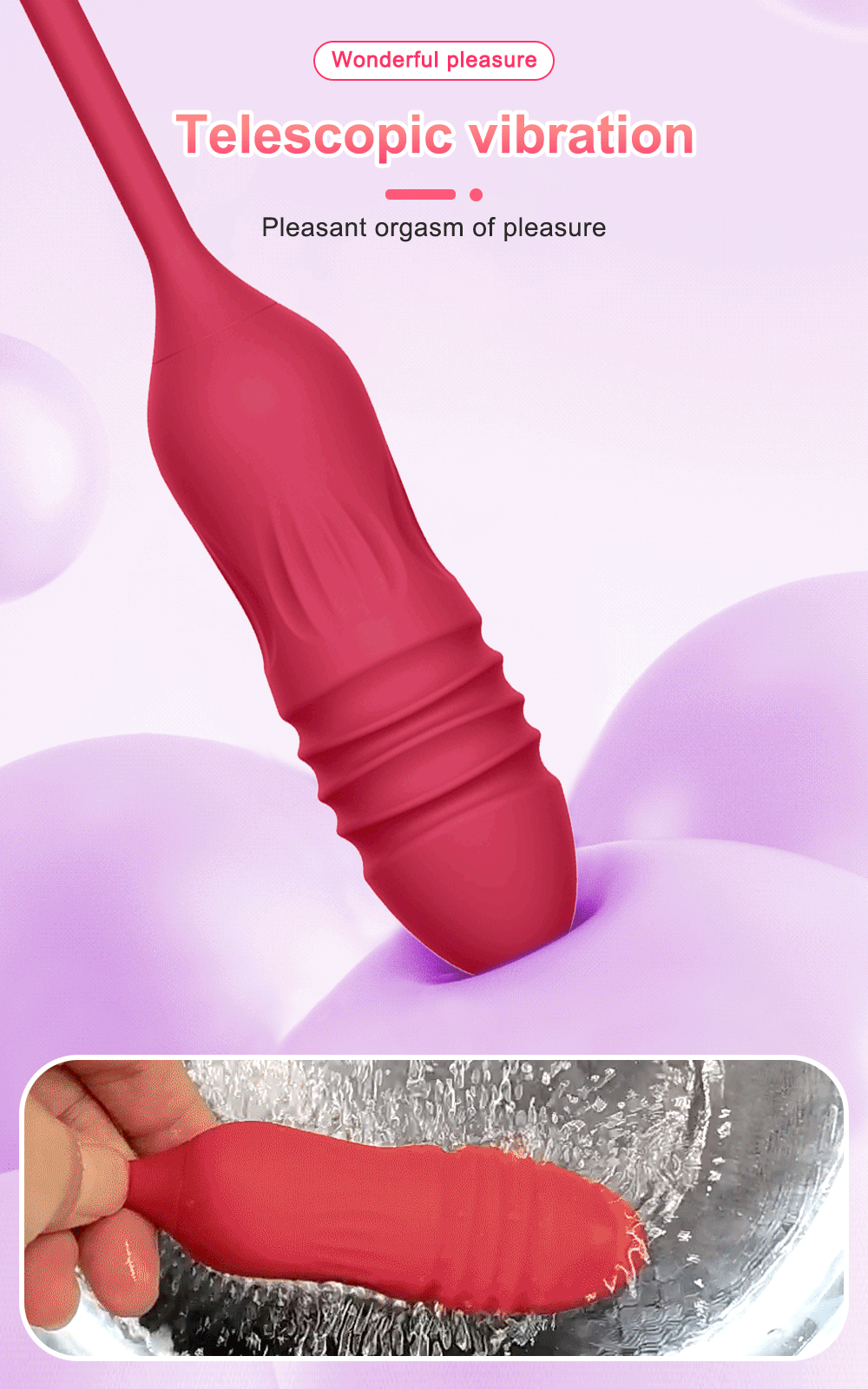 Rose Licker Vibrator Features:
Rose Sex Stimulator for Women- Orgasm in 30 Seconds:
Give her this rose toy and start your journey to endless pleasure and multiple orgasms. The rose petals are designed as a powerful licking tongue for nipple and g spot stimulation. Use the rose vibrator for women with tongue-licking and thrusting vibration functions together to upgrade your game. Use it on the neck, back, vaginal, nipples, G spot, anal, prostate, or other erogenous zones.
3 IN 1 Rose Toy with 10 Modes for Women's Pleasure:
This rose sex toy is a 3-in-1 tongue-licking toy + thrusting + vibrator. The rose sex toy vibrator has ten-speed tongue-licking modes and ten thrusting vibration frequencies. Use the sex toy tongue-licking vibrator solo or with your partner. You will mix your sex life with extra fun and passion. The tongue-licking vibrator will make you feel like you are receiving the best oral sex you've ever had!
Body-safe Thrusting Vibrator / Woman Sex:
The rose toy for women is made of body-safe silicone. The rose toy for women has a beautiful look and smooth surface. The touch feels like silk when it's on your skin. The rose toy vibrator is waterproof, making it a perfect bath time company. Clean this sex toy underwater but do not soak it in the water. Clean the rose toy vibrator before and after use. Enjoy your fantastic experience with this adult sex toy.
Discreet Package for Sex Store for Adults:
The toys for couples and adults will come in a discreet package. The rose toy vibrator is in palm size, so it can fit in a purse, shoulder bag, or overnight case. If you have any questions about our product, please get in touch with us, and a sex store for an adult will offer the best solution for you in 24 hours. Click "contact us" on the menu. You can find the service email.
Easy to Use:
Two different buttons control the tongue-licking and thrusting functions. These patterns make the toys/woman sex an excellent choice for squirting toys/woman sex. Long press the on/off button until the blue lights are on. Tap the button again to switch different tongue-licking modes. Tap the button below to turn on the thrusting vibrator. Tap it again to switch vibration frequencies. Two buttons operation makes it easy to control this thrusting toys/woman sex.